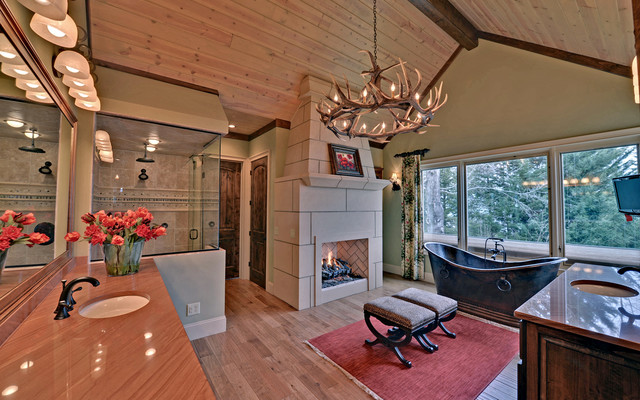 Lake Chatuge Custom Homes
Stuart Wade, Envision Web

The scenic and enjoyable Lake Chatuge, located between Hayesville, North Carolina and Hiawassee, Georgia, is a man-made lake created by the Tennessee Valley Authority in the early 1940's as part of a project that would provide badly needed electricity to the southeast, especially in light of the defense industry's need for a source of power during the war efforts. In addition to the benefit of electrical power, the jobs created by the building of the dam helped the local economy, which was certainly struggling in the post-Depression era. Construction took only about a year, but it was not without its difficulties.

While the promise of electricity offered much to the residents, many of them had to give up treasured family farmland, which would soon be under water when the land was flooded. In fact, roughly 7200 acres between Towns and Clay counties were inundated. Some families and churches relocated their buildings, while others left altogether because of the dam.

These events are easily recalled by those old enough to remember the coming of the dam. Furthermore, a play by Tom DeTitta called The Reach of Song commemorates the coming of the TVA to the area and chronicles the story of southern Appalachia in a musical format that was named the State Historic Drama in 1990 by the Georgia State Legislature.

The completed dam, which is 144 feet high and 2,850 feet across, now operates for a variety of purposes, including flood damage reduction, power generation, and augmentation of water flows for navigation downstream, according to the TVA.

Nowadays, residents and visitors alike delight in the 132 miles of shoreline, reveling in the beauty afforded by the area. With everything from sport fishing to boating to camping and swimming, Lake Chatuge offers something for everyone.

What Houzzers are commenting on:
Bathrooms with Similar Colours