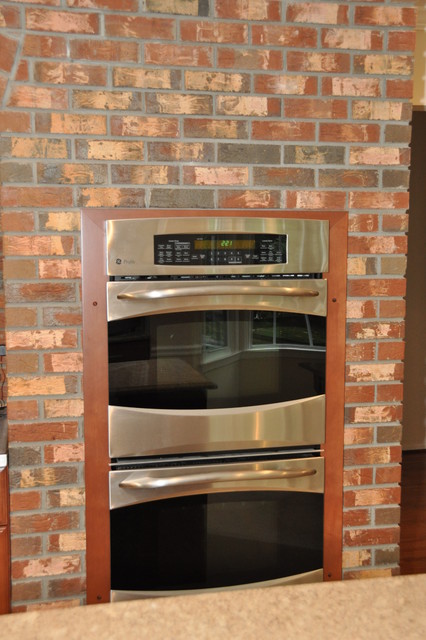 Kitchen Remodel with New Cabinets done in Maple
This was a custom kitchen remodeling project where we installed new cabinets. The new cabinets were done from the Bridgewood Advantage Line. The new cabinets are done in Maple with Arlington doors. The stain was done in Country Cinnamon.

We also installed a new Cambria Quartz countertop along with a ceramic tile backsplash and flooring.