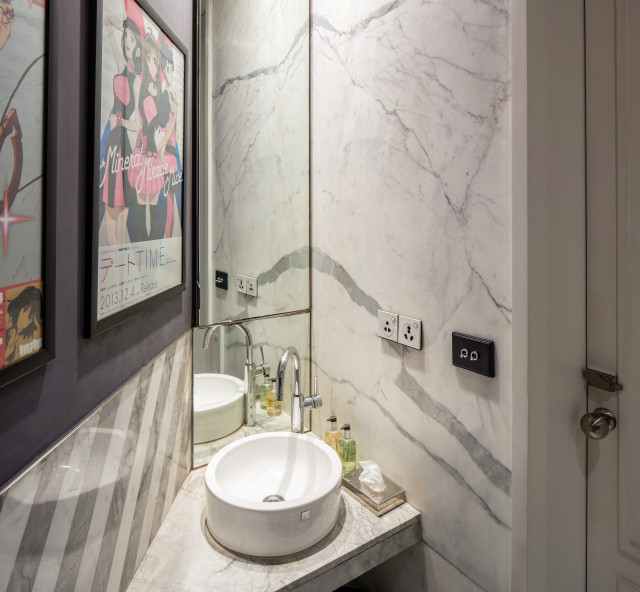 KARAN & INDRANI PAUL RESIDENCE/ RESIDENCE
All the internal walls were removed and replaced by a single line in the plan – just one wall, shelving unit and glass panel which separated Karan's public living space from his private sleeping area and wardrobes, and master bathroom (which has a courtyard of its own). The only barriers are the external shell, stripped and painted white.
The primary intervention was to strip the shell of all the walls and partitions in order to expose the metal structure internally and create a large open space that can serve multiple functions. A single partition, that acts as double-sided storage, was introduced to divide the public area of the apartment from the bedroom. This multipurpose partition houses all the AV equipment towards the living room converts to a bookshelf in the bedroom, and is also the primary wall in the space on which our client, an avid art collector, can showcase his collection. The door between the living room and the bedroom is a sliding folding glass partition that can be opened up to make the whole space one. The powder room, efficiently uses an oddly-shaped triangular space, and is tucked away behind a panelled partition with a concealed door.

Bathrooms with Similar Colours