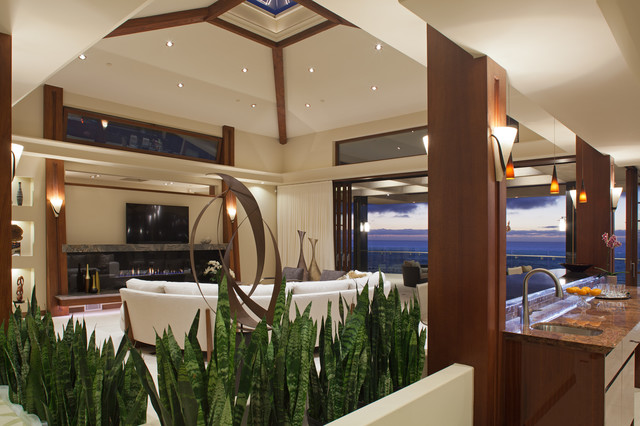 Jamshidi Residence, La Jolla
Modern, Transitional, energy efficient Project in La Jolla with Panoramic views from almost every rooms.
Photos by Jim Brady

A modern Mediterranean project, panoramic ocean view with Persian architecture and Frank Loyd wright inspiration. Designed based on passive solar design. lots of daylights, cross ventilation in all rooms, pyramid ceiling and pyramid skylights, stone flooring as thermal mass to moderate temperature. use of wind catcher to prevent mold and moisture issues on the basement. Water efficient landscaping was used through out. privacy and shade was provided.energy efficient and comfortable home.
energy star appliance and HVAC. solar panel, solar water heater and instant water heater were used.
Living Rooms with Similar Colours