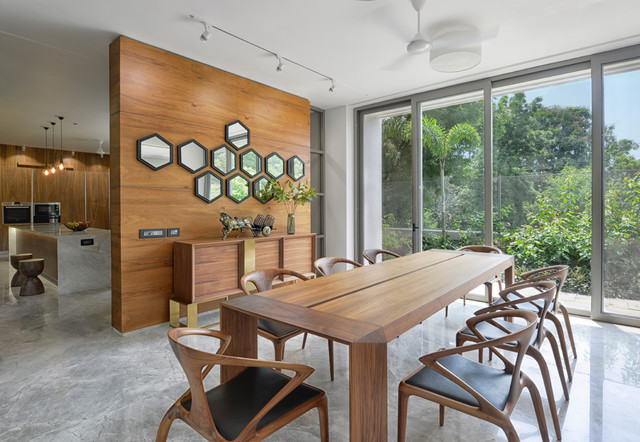 What Houzz contributors are saying:


Pooja Khanna Tyagi added this to How to Select Good Quality uPVC Doors & Windows
16 August 2018
4. Specifications of glassGlass is available in thicknesses of 4-6 millimetres for doors and windows. Choose the glass that is most suitable in terms of functionality, pricing and safety. These are the different types of glass that are used in uPVC doors and windows:Float glass is a transparent glass that is widely used as it allows clear views of the outdoors.Toughened glass is stronger than float glass; when damaged it breaks into very small fragments instead of sharp shards of glass.Laminated glass is a safety glass. It comprises a resin sandwiched between two layers of glass. In case of breakage, the glass pieces are stuck to the resin and do not fall off.For thermal efficiency choose thermal glass coating. It is a liquid chemical applied to existing glass – the coating works as a poor conductor of heat, and prevents heat gain into the interiors of the building and heat loss from it.