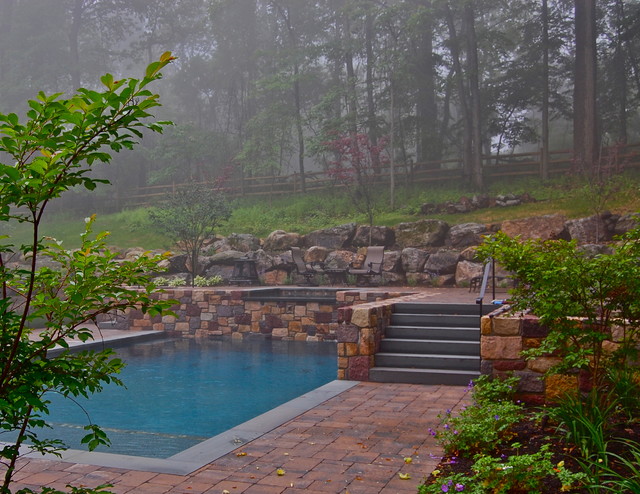 Howard Roberts
This pool environment was carved and created within a steep sloping property. The goal was to take advantage of the falling grade of the site and create a series of different levels from the upper spa and fall to the lower pool deck level.

From the rear yard, terrace and home, you can see and experience the falling water from the elevated spa and the stone scuppers from the stone vertical wall.

The stone within the pool is to match the masonry on the home.