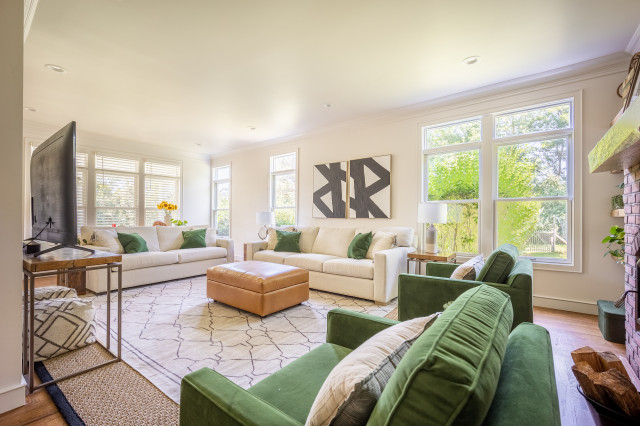 Hampton's Naturalist - Water Mill, NY
Rustic woods are used throughout the space. The windows are bare, allowing for the natural greenery to provide and natural screen and be viewed unimpeded.

Soft furnishings were added, creating a comfortable place for the family to watch TV, Swivels serve to create a conversational friendly atmosphere, or can be turned to enjoy the cozy fire.

Stain resistant fabrics and washable rugs make this room safe for children and pets. Recessed lighting was installed and the wall was extended to allow for the TV, the inlay in the floor adjusted to fit the new imprint.