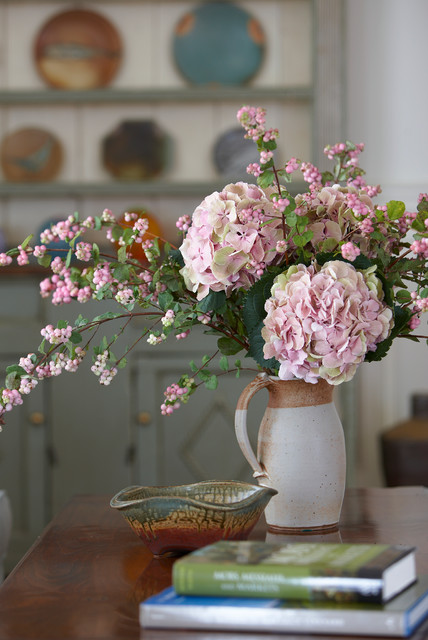 Halpert at the Vineyard
An accomplished potter and her husband own this Vineyard Haven summer house.
Gil Walsh worked with the couple to build the house's décor around the wife's artistic aesthetic and her pottery collection. (She has a pottery shed (studio) with a
kiln). They wanted their summer home to be a relaxing home for their family and friends.
The main entrance to this home leads directly to the living room, which spans the width of the house, from the small entry foyer to the oceanfront porch.
Opposite the living room behind the fireplace is a combined kitchen and dining space.
All the colors that were selected throughout the home are the organic colors she (the owner) uses in her pottery. (The architect was Patrick Ahearn).

Living Rooms with Similar Colours