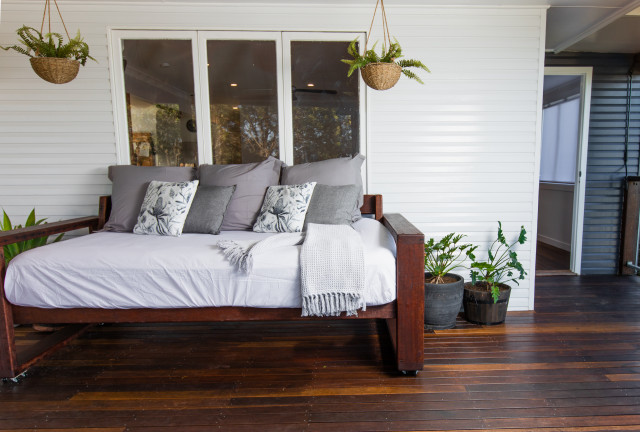 Grove Avenue
The lower view of this deck transformed the look of this home from something old and rustic to something eye catching and homely.
The owners wanted to use recycled timber and large chunky hardwood posts.
They had difficulty finding a builder who could achieve their dream, until they found Dekhar.
Terraces & Balconies with Similar Colours