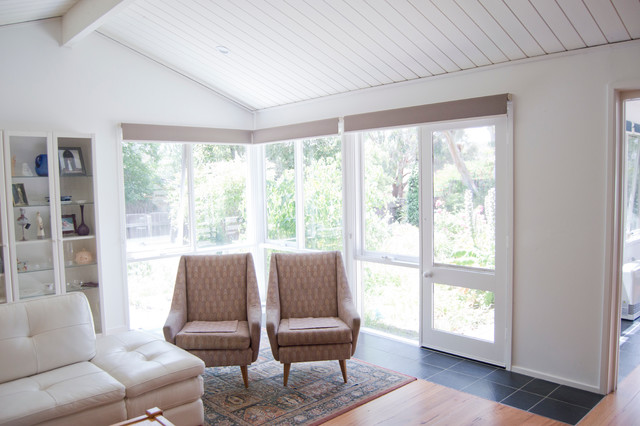 Green Renovation, Canberra
With light streaming in from the main kitchen/dining area, the formal living room feels different. The beautiful pitched timber ceiling feels loftier. It was originally a very dark and closed down room. Now, the doors between the kitchen/dining area open up to allow more light in from the north and a bigger opening to the south allows better flow into the space from the front door.

This renovation brought new life to a cluttered and dark building without losing its history. The new design has resulted in lower heating and cooling costs as well as better natural light and ventilation to the new spaces. Our clients commented that their home went from somewhere they were itching to move away from, to somewhere they would struggle to leave.
Living Rooms with Similar Colours