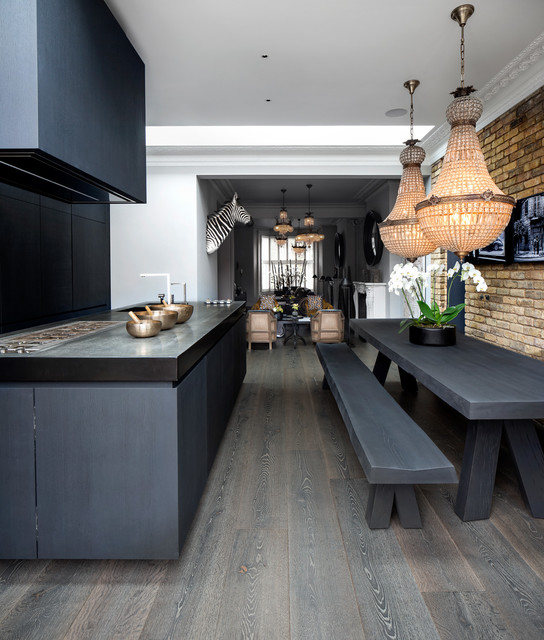 Grayham Road - Oak Driftwood Engineered Wood Flooring
EUROPE: https://www.reclaimedflooringco.com

US/CANADA: https://www.reclaimedflooringco.us/

For this stunning project in central London, we supplied solid and engineered flooring for under floor heating. The complete set finished in our own 'Braided River' patina consisted of right angle nosing, treads & risers, wall cladding, mixed width engineered boards.

Already this particular project has seen numerous journalists and photographers, we expect to see this interior on public display very soon inside a few industry journals.

Congratulations to the client for having the courage to fit the same patina in so many areas, sometimes simplicity is key without creating too much variety in colour and texture.
Dining Rooms with Similar Colours