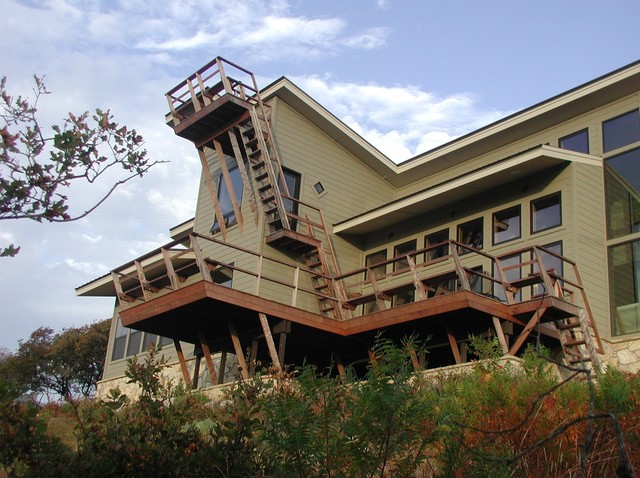 Glen Rose, Texas Residence
The client came to us with a site that cried out for dynamic architecture. She wanted a relatively small, highly efficient house that took full advantage of the steep drop-off and beautiful Texas hill country views.

We settled on a 2400 sf house with passive solar capacity: ample south facing glass with an interior stone wall for heat absorbtion. EPI decks cantilever over the drop-off and a unique "sky deck" towers over the valley serving as a personal look-out observatory.
Exteriors with Similar Colours