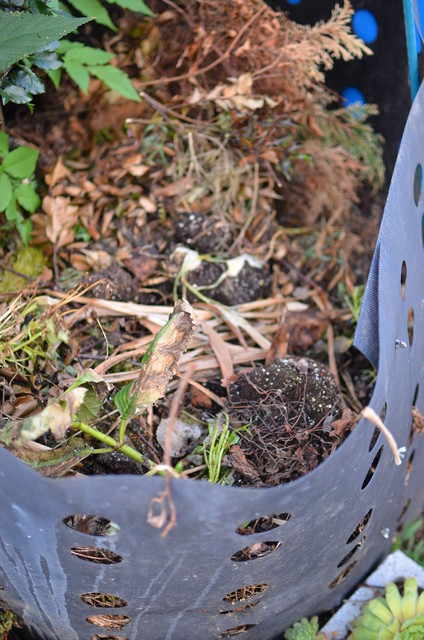 What Houzz contributors are saying:

Ketaki Godbole Randiwe added this to A Beginner's Guide: How to Grow an Organic Garden
27 December 2018
Mulch is important Mulching (spreading decaying leaves or compost on the soil around plants) your garden beds serves multiple purposes. Mulch suppresses weeds, conserves water, moderates soil temperature, feeds the soil, prevents erosion and is attractive to boot. You can use the available mulch packets from nurseries or even your garden trimmings such as dried leaves to add a protective layer over the soil.

Aditi Sharma Maheshwari added this to How to Compost
17 January 2018
Step 3: Fill, mix and spread Add all the ingredients to the compost pit. Mix the materials together and spread them out well so that they decompose as evenly and quickly as possible. Make sure you regularly turn the compost with a stick (if composting in bins) or shovel (if in a pit or pile). Water it but not too much. The really bad smell we associate with compost pits results when there is too much water or cooked food and too little air. If you add enough garden waste such as dry leaves each time, you will get a healthy composting mixture and very little smell. Composting generates heat in the depths of the heap, which gradually cools down as the process comes to an end.

Aditi Sharma Maheshwari added this to 5 Eco-Friendly Practices for Ganesh Chaturthi
22 August 2017
Beautify the shrine with natural decorTo decorate the prayer area for the festival, choose natural, recyclable elements that don't harm the environment yet look beautiful. Think clay diyas, banana leaves for plates, a garland of paan (betel) leaves, and such things.Tip: You could create a little compost pit to attend to the problem of leftover organic puja samagri. After the festival is over, collect all the used offerings of garlands, flowers and leaves; bury them in your garden or community park. Since all the elements are biodegradable, they won't harm the environment.A designer shares design tips for building a puja room
What Houzzers are commenting on:
People who liked this photo also liked