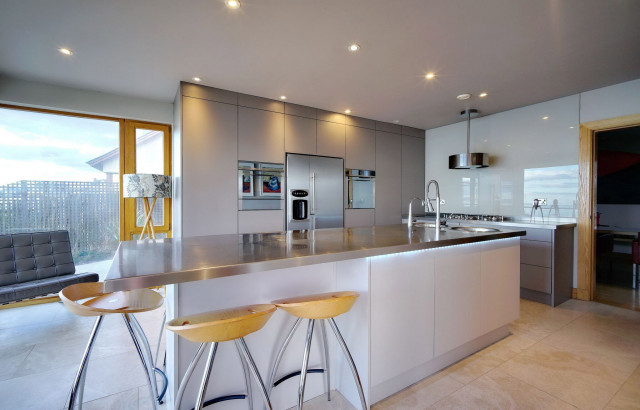 Full Wall Of Glass
This moody German Style Kitchen is designed around simplicity and clean lines. Every aspect of this design is based on minimalism, so a glass splashback was never up for debate.
Similar to the cabinetry itself, the glass splashbacks minimal lines, and neutral colour do nothing to detract from the room or view.
This large space is over five metres from the window (and source of light) however, the glass splashback acts as a mirror, reflecting both light and the sea view!
Kitchens with Similar Colours