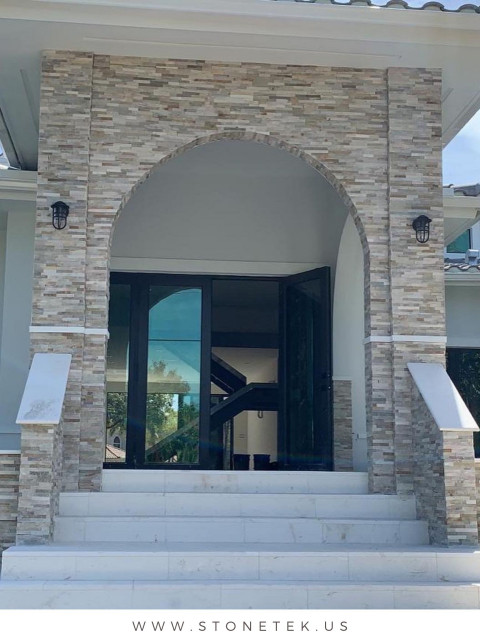 Exterior with Gobi Unitek Natural Stone Panels
Product Showed: Gobi Unitek

These panels are constructed in an interlocking-shaped form for a beautiful installation free of jarring seam lines and without grouting needed.
The natural finish is apparent in its robust surface and makes it a great choice for most applications. Natural Stone panels give a great strength character to any area, as well as the tranquility of nature.
They can be used indoors or outdoors, commercial or residential, for just details of great extensions as facades, feature walls, pool surroundings, waterfalls, courtyards, etc.


Exteriors with Similar Colours