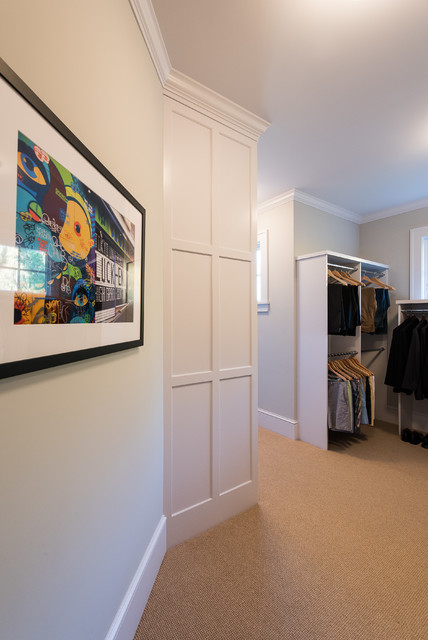 Edina Owner Suite Transitional Remodel
MA Peterson
www.mapeterson.com

We reconfigured this bathroom and the closet leading to it to create more space, by combining two baths into one. The windows were existing and to prevent exterior work, we creatively worked around them. Our design allowed them to stay in place where they were originally, but afforded great light into the reconfigured bathroom space.
Masculine slate stone floors, classic ceramic wainscot and marble counter-tops surround a spacious his and her vanity, with sconces to illuminate each. The formal white cabinetry provided the perfect contrast to the plank-like rustic slate floor.


Wardrobes with Similar Colours