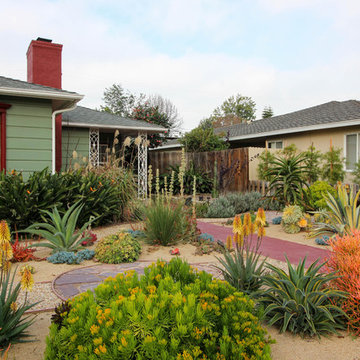 California Eco Design, Inc.
This is a Roberto Burle Marx- inspired design, a drought tolerant landscape that imitates the vibrant colors and patterns of the tropics. We kept the monstera and bird of paradise plants, and with the colorful trim on the house, it all works together in this eclectic mashup.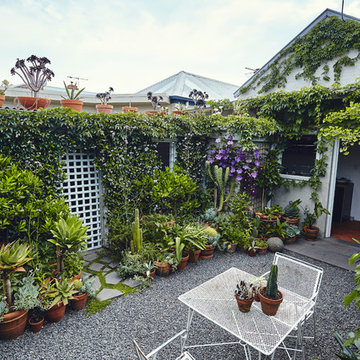 Michelle Jarni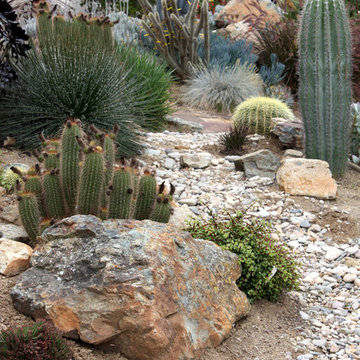 Debra Lee Baldwin
Dry creekbed meanders through a succulent garden. Photo by Debra Lee Baldwin. Design by Jeff Moore of Solana Succulents. For more photos of succulents in landscapes, go to the Photos page of my website.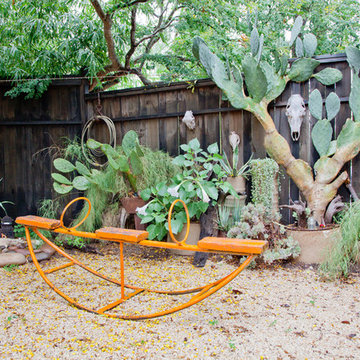 Sarah Natsumi Moore
Photo: Sarah Moore © 2013 Houzz

7 Eclectic Garden Design Ideas