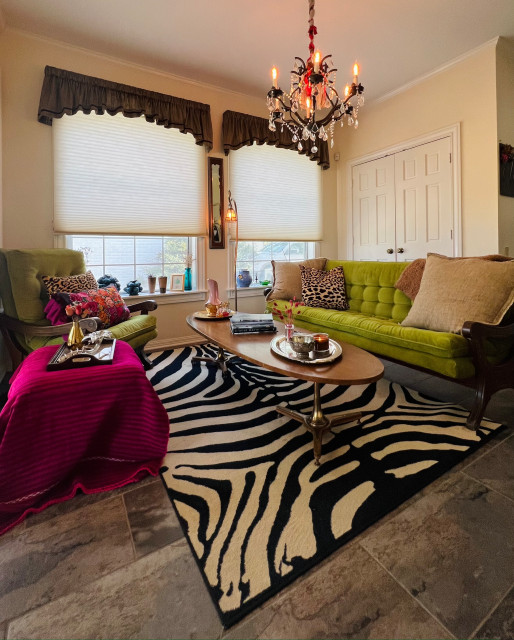 Eclectic French Manor Bryan Texas
Dining (breakfast) room to sitting room...

I found this chartreuse colored vintage sofa set at a garage sale. Score!!! I didn't know what I was going to do with it but I knew that I needed it in my life! I moved the table out of the breakfast room and created this sitting area with my fabulous find! I love the result! It's bright, cheerful, colorful, cozy, and a bit quirky. It is where I bring my friends over to enjoy a cup of coffee or have a glass of wine or more! ;) So many great conversations and ideas have been shared here. It is a space that brings me joy!

Most of what you see here are things that I have collected from travels to Peru, Guatemala, antiquing around Texas and Chicago.

I love putting life treasure together in beautiful, unexpected, and unique ways. I mean... we don't even eat breakfast. Why do we need a "breakfast" room? I believe we should design and decorate our homes for the way WE live.