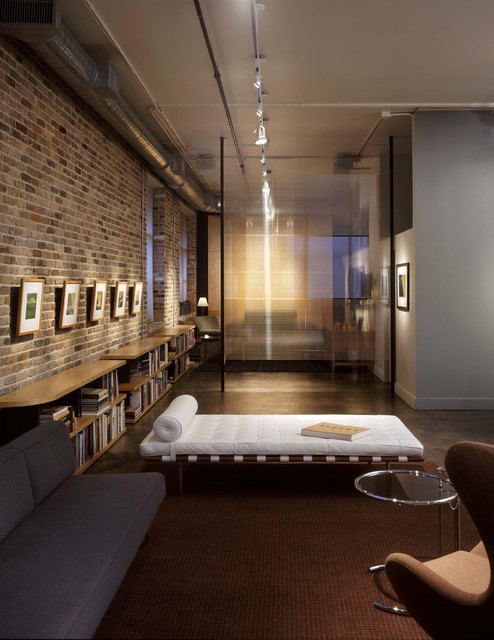 What Houzz contributors are saying:

Eric Reinholdt, Architect added this to Is Polycarbonate the Ideal Low-Cost Alternative to Glass?
9 August 2017
Polycarbonate has been widely adopted, because it's affordable, extremely strong and adaptable to a variety of uses. It's used in eyewear and in the automotive and aviation industries; it's used to make DVDs and electronics. By extruding polycarbonate into complex shapes, manufacturers figured out a way to increase its strength and boost its thermal properties, making it a less expensive but equally viable alternative to glass. Here's an in-depth look at the material and its uses.What is it? Structured multi-wall sheet plastic is an extruded polycarbonate panel that can be used in place of glass in a variety of applications indoors and out. The extrusion looks like a translucent ice cream sandwich. The inner and outer layers are connected by fins that create channel-like flutes. This interior structure is similar to an I-beam, lending the sheet stability and special thermal properties.Sheet sizeBecause it's extruded, it can be specified in almost any length; 24 to 36 feet is standard. Longer sheets are available, but shipping constraints start to outweigh the benefits. Standard widths are 4 and 6 feet. The larger the sheet, the less labour it will cost to install, and because they're lightweight, large panels are still easily handled in the field.Sheet thickness From 4 millimetres (5/32 inch) to 32 millimetres (about 1¼ inches) and up. The range of 6 millimetres (¼ inch) to 10 millimetres (about ⅜ inch) is probably the most common. Interior partitions and nonstructural applications use 4- to 8-millimetre panels; exterior panels typically begin at 8 millimetres and increase in thickness depending on the loading and support available. Changing the thickness and the orientation of the inner support flutes can dramatically impact the panels' strength and insulating properties.
What Houzzers are commenting on:
Living Rooms with Similar Colours