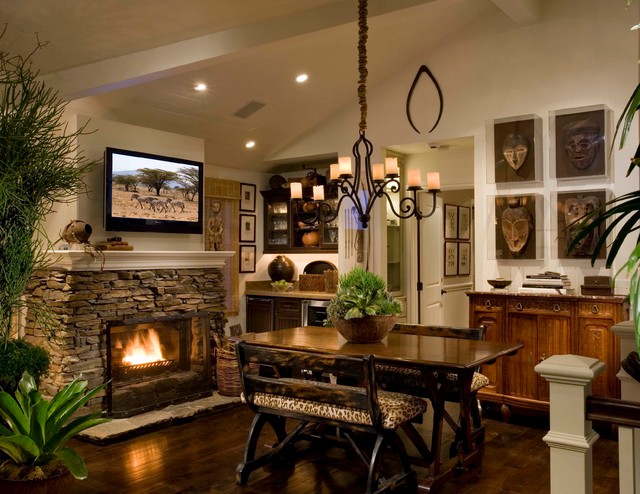 Dining Rooms
Dining Room - Winner of the 2012 ASID Platinum Award for Best Home under 3,500 square feet. Best Dining Room
Laguna Beach, CA

Interior Designer was the late Stephen L. Stein of SLS Designs, Inc. of Laguna Beach, CA

It has always been an honor to add creative splashes in the backgrounds of Steve's interiors. It was extra exciting to be a part of his team on his award-winning projects such as this one.

I'd love to invite you to join me in honoring of this wonderful man by coming by my profile, and checking out Interior Art's project files "ASID Award Contributions" and "Philharmonic Design Houses" for a peek at more of Steve's brilliance through the years. You'll also see a variety of other projects we worked on together throughout Interior Art's project files. He always took my breath away. He was a true artist; a true gentleman; a dear soul and a dear friend.

I always loved Steve Stein's impeccable taste in every step of the way. I've said many times over the years, Steve was a genius; a true artist at everything he did. Steve could place three items in a room and you'd pretty much fall to your knees in awe. I'm serious. I've seen him do it. He brought it to whatever he did. Complete and total awe.

In much humility I've done lots of little details in this space over years past. You'll see details in the background of the background that Steve attended to in his usual means of impeccability. In this care, the true use of "faux" was performed in such various ways it's just never seen. This is true "faux" at it's finest. Fireplace stones that were never stone.... awkward endcuts on wood that previously blared as unfinished lines and details to attend to. Faux wood finishes and cabinetry/furniture finishes to look like they've been there foreever and aged gracefully with the environment. I love my work!

Congratulations to Steve for his award-winning legacy in design. This one is particularly beautiful.

And finally, I wish to honor Steve Stein for being so open in the process of collaborating with his artisans. It was he who taught me, "A designer is only as good as his or her resources." Yet it was his trust and faith and allowed the grace of pure creativity to flow on his projects. He was so very trusting. We'll all miss you dearly, Steve.




What Houzzers are commenting on:

Dining Rooms with Similar Colours