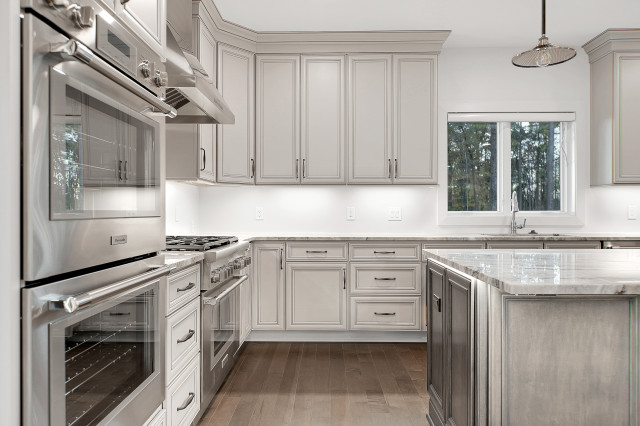 CLB Network - Costa Home Builders - Pittsburgh, PA - 4
About This Project: Imagine stepping into a world where traditional charm meets modern comfort, as you walk through the front door of a breathtaking traditional house. The sophisticated brick exterior houses immense character and timeless craftsmanship that catches every passerby's eye. Inside, an open floor plan awaits you, seamlessly integrating living and entertaining spaces for a more connected and social atmosphere. The heart of this home is undoubtedly the recently updated gourmet kitchen, featuring an island, high-end appliances, and ample storage, perfect for culinary adventures or intimate dinner parties. As you explore further, you'll notice the exposed beams throughout, adding a natural, rustic touch that harmonizes beautifully with the house's elegant ambiance. Discover a home where each detail thoughtfully balances old-world grace with contemporary finesse, creating an irresistible sanctuary for you and your loved ones.
CRx Construction is a member of the Certified Luxury Builders Network.

Certified Luxury Builders is a network of leading custom home builders and luxury home and condo remodelers who create 5-Star experiences for luxury home and condo owners from New York to Los Angeles and Boston to Naples.

As a Certified Luxury Builder, CRx Construction is proud to feature photos of select projects from our members around the country to inspire you with design ideas. Please feel free to contact the specific Certified Luxury Builder with any questions or inquiries you may have about their projects. Please visit www.CLBNetwork.com for a directory of CLB members featured on Houzz and their contact information.