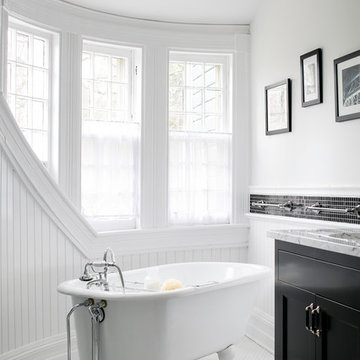 Hudson Home
All Interior Cabinetry, Millwork, Trim and Finishes designed by Hudson Home Architect Studio 1200 Photographer Christian Garibaldi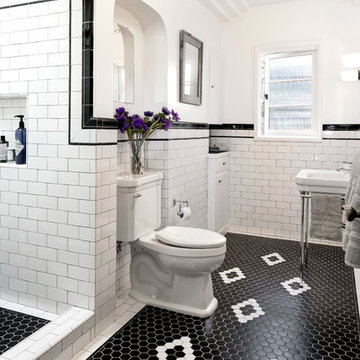 JWT Associates
The tile in the kids' bath is all new, designed to look original to the 1936 home. The tile is from B&W Tile in Los Angeles.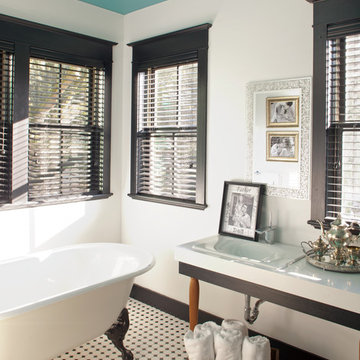 Hansen Architects, P.C.
Atlantic Archives, Richard Leo Johnson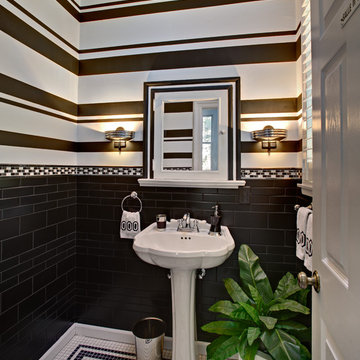 McMahon Design Group
This space was an addition to home. Shaft skylight attracts light into the space, faux painting design included different size stripes extending up into the skylight. The floor is tiled in black and white similar to the adjoining kitchen. The medicine cabinet was removed from the second floor bath and inserted into the wall. The black wall tile is a random subway design and the border is metal and marble. Photography: Wing Wong, MemoriesTTL, LLC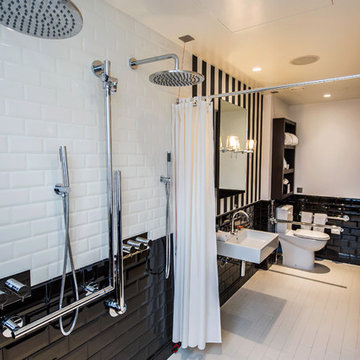 C.P. Hart Bathrooms
The Ampersand Hotel - Key products include the Duravit Starck 3 under mounted basin, the Duravit back to wall pan and brassware from Crosswater.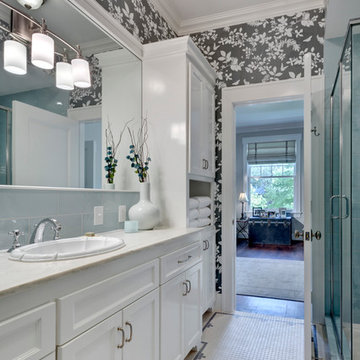 Domiteaux Garza Architecture
8 British Colonial Bath Design Ideas