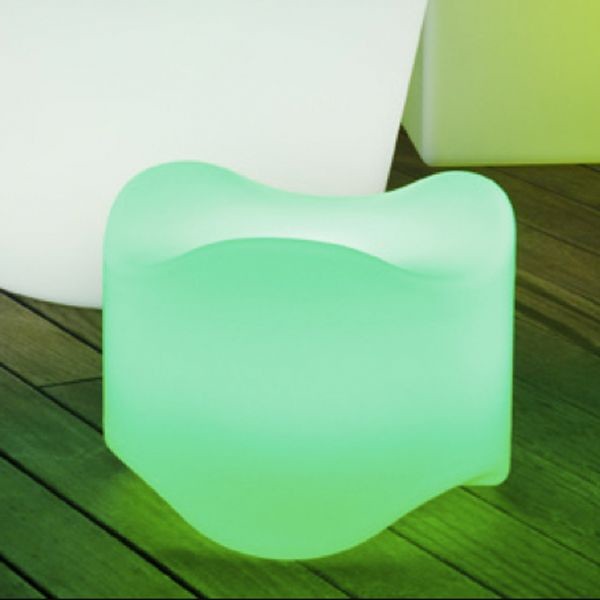 Bone Illuminated Stacking Chair
The ''Bone'' lighted outdoor stacking chair is based upon ecologically friendly LED technology. It is very efficient, water resistant, nearly unbreakable and can produce a traditional white illumination or seven different colors.

Plug into any regular electrical outlet to charge. A charge will take 5 hours to fully recharge the batteries.

A full charge will produce 8 – 20 hours of light depending upon the low, medium or high output setting the light is set to. It has seven color selections plus white or can be set to rotate continuously.

The LED bulbs have a 50,000 – 80,000 hour life.

The light can be controlled manually by controls on the chair or with an optional remote control. The Pebble remote can be used to control up to 20 units with a range of 66 feet. The Kameleon remote can control up to 100 units with a range of 330'.
Patios with Similar Colours