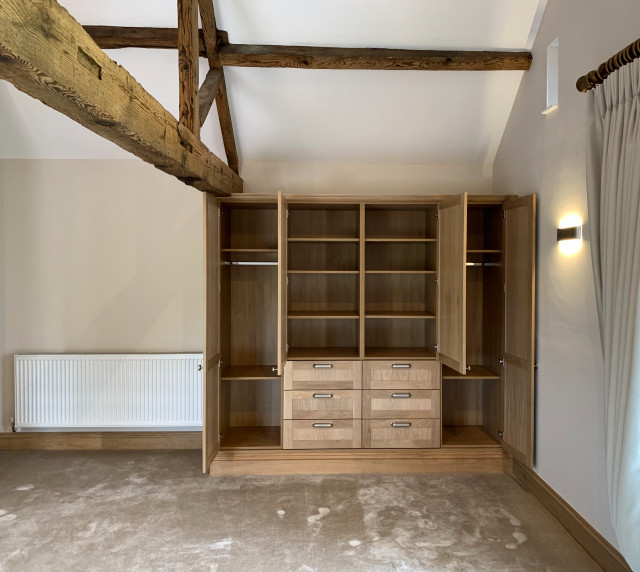 Bespoke Wardrobes -
We were commissioned to create a set of five bespoke wardrobes for a home renovation.

Part of what made this particular project challenging, is that the beams in some of the bedrooms compromised the sizes that some of the pieces could be. Rather than letting this hamper the brief, we were able to fashion the cornice on the tops of the furniture to fit perfectly around each beam.

A delighted client and wonderful project to work on.
Bedrooms with Similar Colours