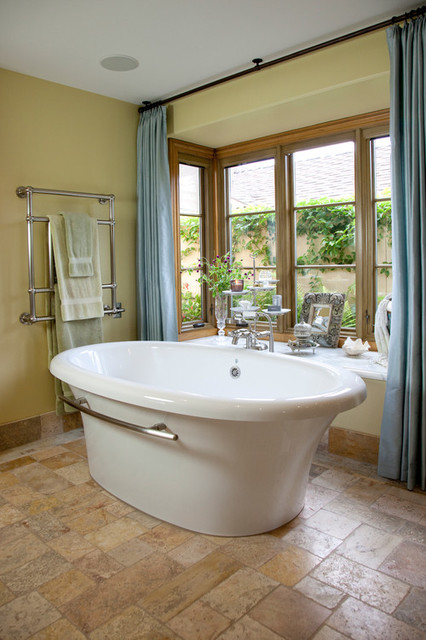 Bathroom stone floor tiles (Mediterranean Style)
Wall Cladding Stone by 'Ancient Surfaces'
Product: Antique 'Umbria' Wall Cladding Stone
Contacts: (212) 461-0245
Email: Sales@ancientsurfaces.com
Website: www.AncientSurfaces.com

The Antique Reclaimed 'Umbria' Limestone Wall Cladding selection is unique in its blend and authenticity, rare in it's hardness and beauty.
Draping your inside and outside walls with the 'Umbria' Stone, gives you a feel of timelessness allowing you to travel back in time into the untouched North Mediterranean domains of fallen Empires and ancient bustling coastal trading villages, where a mercantile class have built some of the most luxurious estates out of the breath taking local stone blocks all along the shoreline of Southern Europe.

This exclusive 'Ancient Surfaces' stone wall cladding blend might just be the missing link needed to transform your home from a logging space to your dream space...
What Houzzers are commenting on:
Bathrooms with Similar Colours