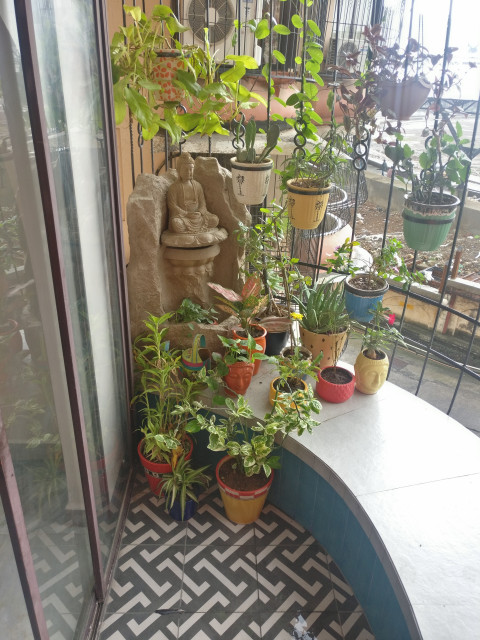 Apartment Renovation
Gutted the old floor and seating in this balcony.
And instead installed a fun combination of black and white graphic design floor tiles, with a teal and grey tile combination for the seating space.
Re-potted the old and some new plants to upgrade the greenery. And placed an old buddha waterfall piece as a central decor item.