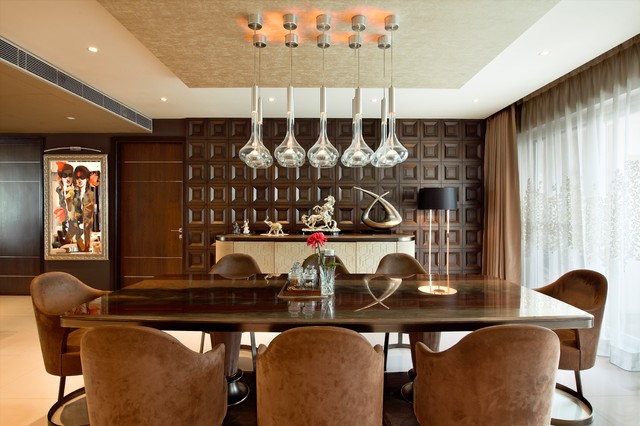 What Houzz contributors are saying:

Aditi Sharma Maheshwari added this to 5 Problem Areas That Are Secretly Making Your Home Life Miserable
17 February 2019
1. Poor lighting Does your home seem gloomy? One reason could be the way it is illuminated. Poor lighting, dim fixtures and dark areas can affect your mood and make you feel low. Open up your rooms to as much natural light as possible – swap heavy drapery for sheer curtains. Apart from sunlight, for a well-lit home, it's important to have a mix of floor, table and ceiling lighting. Since lamps can be moved around in the house, they provide an opportunity to add something extra to a space – whether it's shine, colour, art or abstractionLook for opportunities to install light fixtures in alcoves, tray ceilings and wall niches– basically areas that are mostly dark.Find out how to maximise the light coming into your home or perhaps bring in a new skylight by consulting an architect

Vaishnavi Nayel Talawadekar added this to The Essential Guide to Buying a Dining Table
2 January 2019
1. Consider the materialDeciding on the right material can be daunting, especially when you have to perfectly balance price, ease of care and style. If you're contemplating your material, here are some common options you can consider.WoodIt's probably fair to assume that you and your dining table are in it for the long haul. If you are indeed looking at something that will stand the test of time, consider a solid wood table (or at least legs, if you're looking at an alternative finish for your top) in shisham, teak, rosewood, satinwood, pine, or any other indigenous Indian or imported wood. In the long run, you'll find solid wood far stronger and more durable than its engineered wood (plywood and MDF) counterparts.Pros: Durable and easy to repairCons:Expands and contracts with heat or humidity and can show signs of wear and tearExpensive as compared to other materials

Pooja Khanna Tyagi added this to How to Choose Wood for Your Carpentry Work
10 December 2018
1. HardnessDifferent types of wood have different strengths and hardness. Wood can be broadly classified into hardwood, which comes from flowering trees such as mahogany, maple, oak, teak, and walnut. Softwood comes from coniferous trees such as pine, deodar and redwood. Hardwood is denser than softwood. Additionally, hardwood has a rough texture while softwood is smooth.
Dining Rooms with Similar Colours