modular kitchen
15 American Home Design Photos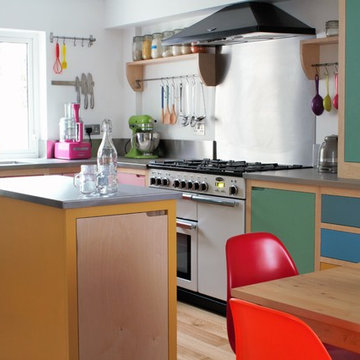 Sustainable Kitchens
Sustainable Kitchens - Colour by Numbers Kitchen. A large array of Farrow & Ball's brightest colours brighten up this room. With flat panelled plywood cabinets with routed pulls and single width island that have been created to cater for this extremely bespoke design. Oak flooring sits in contrast to the stainless steel worktops and splashback. Colours used include: Babouche, Arsenic. Charlotte's Lock, Nancy's Blushes, Stone Blue, St. Giles Blue.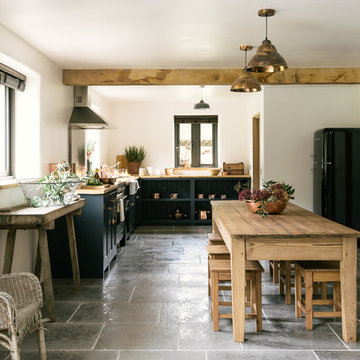 deVOL Kitchens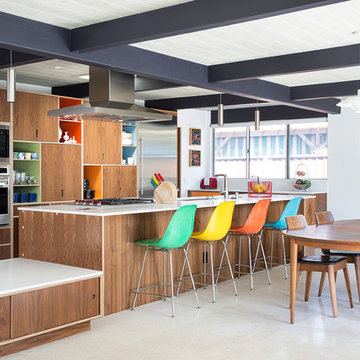 Klopf Architecture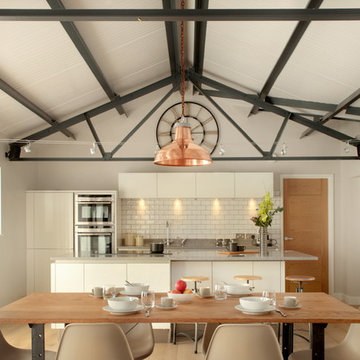 Design A Space Kitchens, Bedrooms & Interiors
Due to planning restrictions within this design the tin roof and structural metal beams needed to be kept, however they were embraced and formed a key part of the design. In this design it was important to maintain a link with the very picturesque positioning of the property, suggesting to us the use of natural materials where possible. This was complemented by the contemporary styling that the discerning clientele would expect. Neutrals were balanced with accent colours, plush furnishings and vintage pieces whilst rusty chains were combined with the clean lines of modular seating and handle-less kitchen furniture.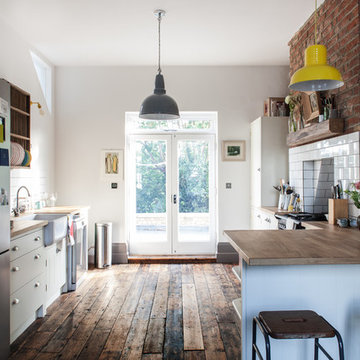 Adelina Iliev Photography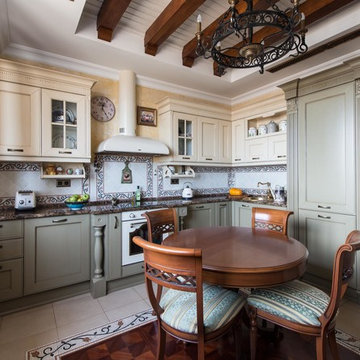 Мастерская братьев Титовых
Классическая кухня с двумя входами: из столовой (раздвижная дверь) и из холла. Пол - комбинированный: плитка, мозаика, модульный паркет. Растительные узоры на полу и фартуке - мозаичный декор на заказ. Кованая люстра сделана на заказ.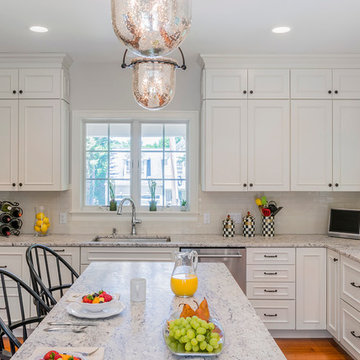 Sterling Homes Development Corp.
Perfect space for cooking and entertaining.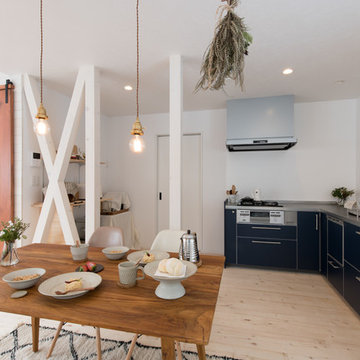 RENOVES/リノベ札幌(株)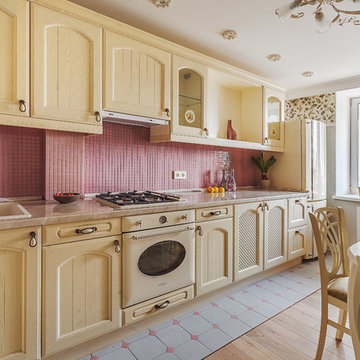 Марина Саркисян (Marina Sarkisyan)
Фотограф-Сергей Красюк.Визуализатор-Иван Беломестнов.

15 American Home Design Photos