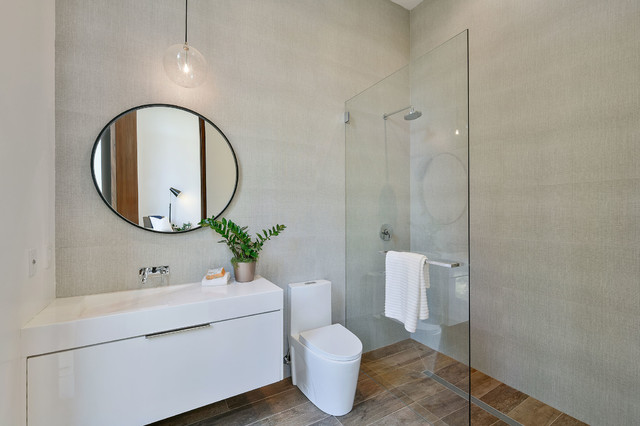 ADM Bathroom Rectangular Wall Mounted Sink, White, 47" - DW-111 (47 x 20)
Made of durable white stone resin composite with a modern style design and its pinnacle of being smooth, the DW-111 countertop sink is a rectangular shaped design model within the ADM Bathroom Design sink collection. The stone resin material comes with the option of matte or glossy finish. This wall or counter mounted sink will surely be a great addition with a neat and modern touch to your newly renovated stylish bathroom.

Item #: DW-111
Product Size (inches): 47.2 L x 19.7 W x 5.9 H Inches
Material: Solid Surface/Stone Resin
Color / Finish: Matte White (Glossy Optional)
Product Weight: 88.1 lbs
Mount: Wall Mounted / Countertop
All sinks come sealed off from the factory.

All sinks come with a complimentary chrome drain (Does NOT including any additional piping).

This sink does not include ANY faucet fixture.
Bathrooms with Similar Colours