Help with 1930s colonial layout
MB C
last modified:
2 years ago
Hi! This is my first post on here- sorry in advance for the length!
We recently purchased this 1930s colonial and we are renovating to make it more functional for our lifestyle. We just got engaged, no kids yet but hope to in the future. We love the charm and character of the house (millwork, crystal knobs, red oak floors) but it needs some work. It was also in a great location for us, close to family and where we grew up.
Here are my dilemmas/concerns/questions:
The previous owners had an addition put on in the back (9x6.5) in the kitchen area which is where the sink and dishwasher are. Problem is it creates an awkward corner and weird layout. We were thinking of knocking down the wall between DR and kitchen as it is non load bearing. But wondering if bumping out that corner / reworking the back area would be better as there is a lot of space back there , but we also are on a somewhat tight budget so I realize that may not be a possibility right now.
Previous owners also converted a closet into a powder room on first floor which is great to have but really blocks the flow of everything, I would love a hallway that you could see through to the back of the house from the foyer / entryway. Just feels so cramped there. Painter had said that in order to paint the wall up the stairwell, he would need to remove the posts on the staircase which I definitely don't want to do. I was wondering about relocating the powder room, maybe under the stairs, to create more of a thruway space? I would really love to create a space for a washer dryer on this level too. Since there's already plumbing there, wonder if this could be done around the powder room? Or would this really interfere with my idea of the open hallway?
I don't hate the idea of a separate, formal dining room, and would keep that wall if we could, to maintain that original aspect. However with eventually having kids I feel like we would need somewhat more of an open plan so that I could have eyes on the living room in some way / while cooking in the kitchen?
I realize my wish list is large, and there may be some contradictions in there. But overall, just trying to create a plan to work towards, do what we can now, and have something to work towards in the future.
Any advice would be GREATLY appreciated!!! Pictures attached!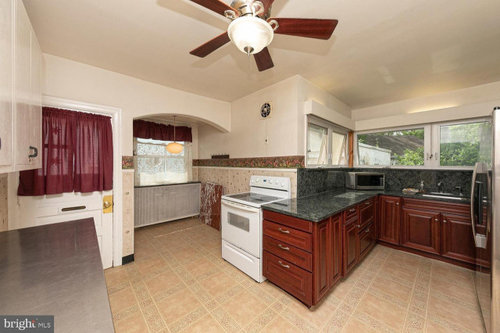 Kitchen with addition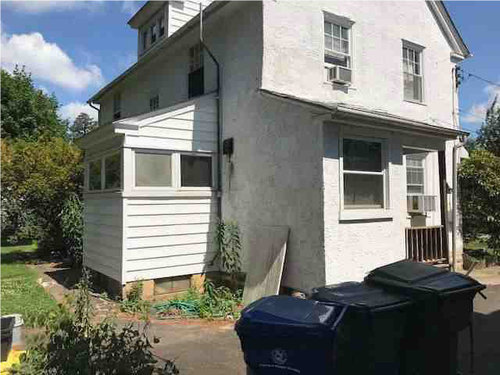 Addition side view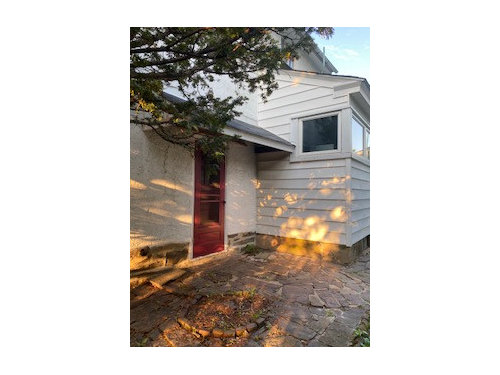 Red door is exterior door that leads to basement steps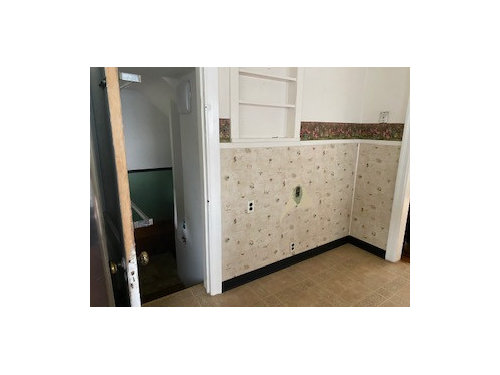 Door in kitchen - leads to 3 steps down and landing. to the left is exterior door, to the right is stairs to basement. The wallpaper wall is the other side of the powder room.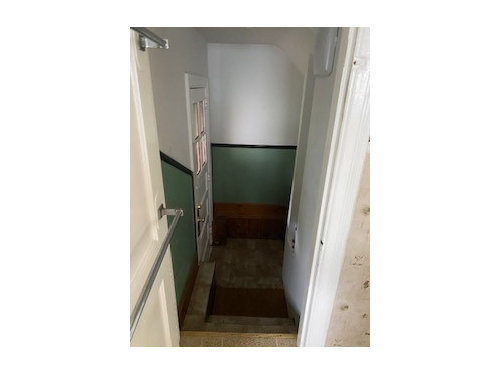 other view of the (not sure what to call this?)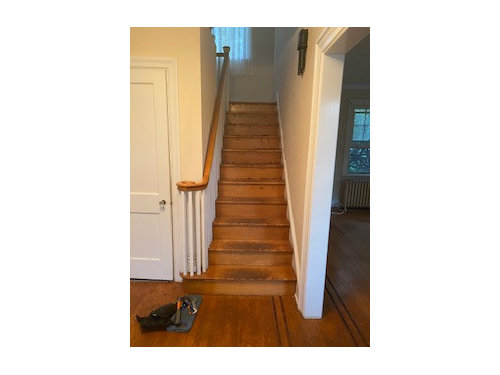 Stairwell next to powder room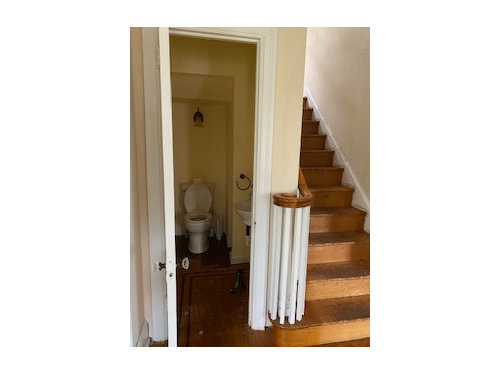 Powder room again. they must have bumped out 1ft to allow for sink (approx. 8 inch sink)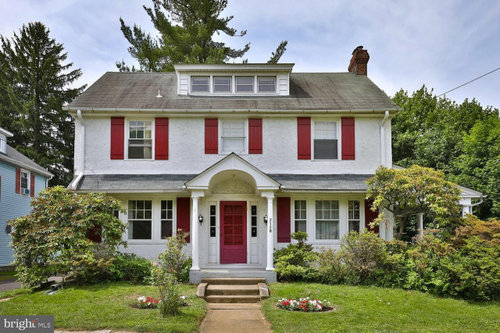 exterior photo for reference (shutter/color will be painted....not sure of color)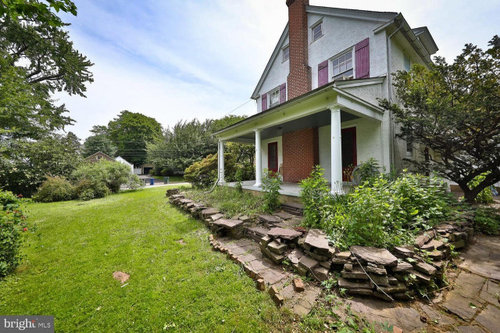 Side porch with the two french doors from living room. Ideally someday, would like to tie the side yard to the back/patio area somehow. (again - long list)
Thanks again for any/all help!!!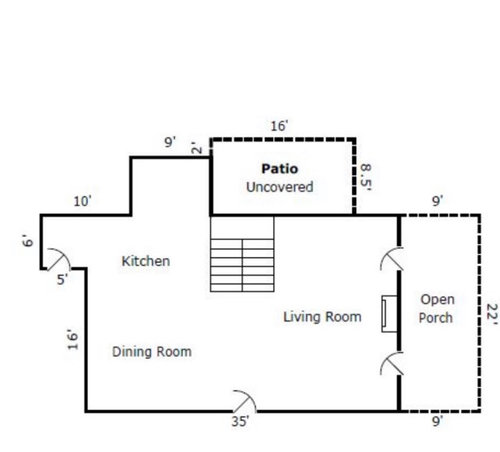 General floor plan done with our appraisal but it doesnt include dining room/interior walls, also the side entrance is on the wrong wall. The left side of the staircase is where the powderroom is.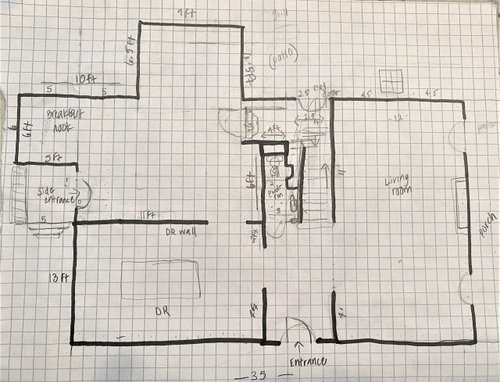 Floor plan I drew. Sorry its a little hard to read.